What is Digital Marketing? Getting Started with Why, How & Who. (2020)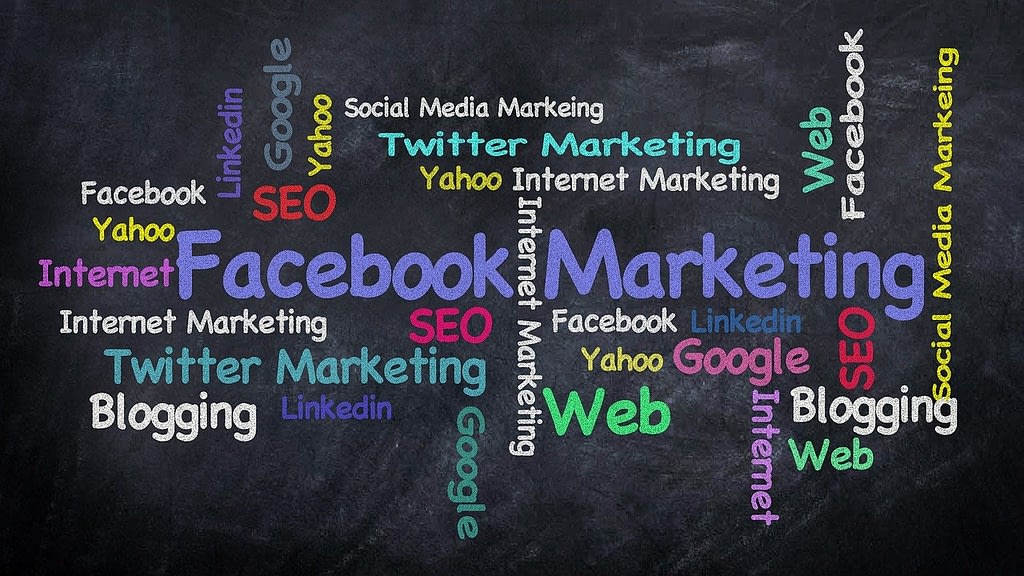 Almost every third household around the globe now has access to basic internet facility, with an increase in the number of smartphone users in recent years it's now easier to surf on the internet and purchase & sell products and services online.
There are around 4.57 billion users on the internet around the globe 
Yes, you read that right, and which is almost 59% of the world's population. (source: Statista)
So if you're looking for a way to get the attention of all these users and convert them into your potential customers then digital marketing is the most reliable way to do it.
But before we get into the how, let's first understand digital marketing.
What is Digital Marketing?
Digital Marketing is the process of promoting and selling products or services on the internet through different digital channels such as Search Engines like Google, Social Media like Facebook, Instagram, Youtube etc., E-mail or any other channel which can be easily accessed on the internet via your mobile, laptop, desktop or tablets.
What are the different categories or types in digital marketing?

1.  Search Engine Optimization (SEO): SEO is the process to increase the organic visibility of a website on a search engine.

Traffic via SEO is free, direct and considered to be of the highest quality as users come to your website because it ranks for targeted keywords on the first page of google.
Google, being the most popular of all search engines, controls around 86.2% of the search market share, followed by bing and others. (source Statista)

That's amazing, right? But the next question you have is "How can I do SEO"?  Well, there are 3 ways you can do SEO.
a. On-Page SEO: The practice of optimizing the content of individual pages on your website to increase (free) traffic and boost the rank on google for relevant keywords. This SEO type is fairly straightforward and the simplest of all. If you're looking for a good keyword research tool you can check out Ubersuggest by Neil Patel (chrome extension)
b. Off-Page SEO: This refers to all the SEO activities that are external or away from your website to get traffic and boost your ranking on Google. These activities include building backlinks (also known as inbound links) from reputed websites (domain authority), social shares (shares on social media platforms) and increasing brand search on Google.

A great tool to get started is small SEO tools.
c. Technical SEO: As the name suggests, this deals with the code of your website, basically the backend. This includes compressing images to an ideal size, page speed, structured data, and the code: HTML, CSS etc. which helps to load your website fast. If you're using WordPress there are plugins for this process. You could also consider setting up AMP(Accelerated Mobile Pages) to improve load time on a smartphone.

You can check out my SEO analyzer and figure out the areas of improvement for your website. If you need help with your SEO, fill this form and we'll work together to rank you on Google.
2. Social Media Marketing (SMM): This is the process of promoting your products/services using social media channels. Social Media helps you to create a brand image, generate traffic to your website and get leads which can convert into potential buyers. Some of the popular social media platforms which you can use for marketing:
a. Facebook
b. YouTube
c. Instagram
d. Twitter
e. LinkedIn
f. Pinterest
3. Search Engine Marketing (SEM): The practice of advertising your website and increasing its visibility on a search engine like Google is called SEM. It is also considered to be part of PPC, but not all PPC ads are SEM, as it focuses on Ads on Search Engine. Traffic via SEM is paid and is considered good quality provided the ads are properly optimized to appear for buying intent keywords.

The most popular platform to use is Google Ads, followed by Bing Ads.

Digital marketing can also be classified into other categories / types:
4. Pay Per Click (PPC): This is a type of digital marketing activity which focuses on driving traffic to a website by clicking on an ad which is published on an external platform. Google Ads is also considered to be a PPC. Pay Per click also includes:

a. Facebook Ads: The method of creating an ad via Facebook Ads Manager to publish sponsored content on Facebook. These ads are of different types such as video ads, carousels etc.

Facebook ads can also be changed to the number of impressions (views) depending on the campaign and marketing strategy.

b. Instagram Ads: This platform uses the same tool as Facebook. It allows you to select an objective, choose the different ad type and placement.

However, the analytics (insights) for Instagram is only valid for 14 days before it refreshes. Ads on Instagram can also be changed to number to impressions based on the campaign.

c. Twitter Ads: A Twitter Ads account lets you set up, run, and analyze Promoted Tweet campaigns on Twitter. The process is quite similar to the rest of the social media platforms.

d. Sponsored LinkedIn messages: Sponsored Messages are an effective way to connect to a potential audience on LinkedIn with a native ad presented right to their inbox/message.
5. Affiliate Marketing:  Affiliate marketing is the method of obtaining a commission by advertising/promoting a company's products/services.

Typically you start off by finding a product/service you like, advertise it and earn a part of the profit for each sale that you make.
6. Email Marketing: Email marketing is the process of carrying out a commercial broadcast to a group of people, utilising email preferably using an email marketing solution. Some popular email marketing solutions are Mailchimp, Sendgrid, Amazon SES.

Content of the email can be categorized into advertisements, requesting business, or solicit sales.
Who is a Digital Marketer? What are different roles/job profiles for a digital marketer in an organisation?
Digital Marketers are those people who create brand awareness and generate leads for business using different digital channels.
Common Job Roles and responsibilities for a Digital Marketer:
1. Digital Marketing Executive: Generally this role of digital marketing executive requires the digital marketer to engage customers and establish an online presence.

Typically, a digital marketing executive is responsible for promoting content online on social media and other websites. The objective is to generate leads from different platforms

2. SEO Executive:  SEO's are accountable for analyzing, evaluating and executing optimizations on the website.

In terms of content for on-page SEO, building links in terms of off-page SEO and assisting tech teams to figure out actionable elements to improve technical SEO.
3. Social Media Expert/Specialist: Social Media Specialists are in charge of planning, monitoring and executing campaigns on Social Media platforms.

Social Media experts need to build a strategy to increase brand recognition and increase sales by driving traffic to a website from the company's social media pages.
4. SEM Specialist (Search Engine Marketing Specialist): SEM Specialists make sure that brands are ranking for the relevant content on the top pages of Google.

Ideally in terms of paid aids such as Google Ads(Adwords)

5. Content writer: Content Writers are those who create engaging content. They are responsible for creating articles, blog posts, and other kinds of written material.

Experience: A portfolio which consists of a few writing samples gives you an edge

Key Skills: Good writing, grammar, research and structuring content is a must.

6. Content Marketing Specialist: Content Marketers are responsible for conducting market research and ensuring that the content is engaging to a target audience.
Additional Duties May Include:
a. Promoting your content on social media, emails or any activity which drives traffic to your website.

b. Building email funnels that can convince your subscribers to become paying customers for your business.
7. Social Media Influencer:  These are people who have built an online reputation on a specific topic. Usually seen in the form of videos about topics they specialized in and that connects with their target audience.
Some of the most popular social media influencers include:
Ashish Chanchlani

– Content: Comedy &  Others

Neil Patel

–  Content: SEO & Digital Marketing

Huda Kattan

–  Content: Beauty Expert

Cooking with Mima

: Content: Food & Cooking

 
8. Digital Marketing Manager: A Marketing Manager is someone responsible for creating, maintaining and executing marketing campaigns that can improve a company's online presence and generate leads for its products and/or services.

The primary difference between a digital marketing executive and manager is the level of responsibility.

9. Brand manager: Brand managers are in charge of developing and implementing branding campaigns to position the brand online.

Brand Manager will focus on developing engaging content that builds a connection with the users.

According to yourstory.com the key elements of a brand:

Brand

position.

Brand

promise.

Brand

personality

Brand

story.

Brand

association
Some important branding guidelines:
 A brand's core colour palette

 The Typography used by a brand (font)

 Brand Logo on its materials (banners, posters etc)

 Content Structure or creation
Hey, I hope I was able to give you a quick overview of digital marketing.
Which of these would like to learn first? Did I miss anything you were looking for?
Would like to know more or have any questions mention down in the comments below
Also, feel free to let me know your takeaways in the comments.
Frequently Asked Questions (FAQ) :
Do I need a website to do digital marketing?
A website acts as that "base" where you (a business) can share or send your potential and existing customers to improve the decision-making process when it comes to purchasing your product/service. It also helps your customers learn more about your business and the products or services that you offer.
Does digital marketing work for all businesses?
Yes, Digital marketing is essentially marketing the same products/services you offer online on any digital channels. Regardless of the industry or what products/services you are selling, it involves building customer personas and identifying their needs and generating valuable content.
What are some of the best digital marketing pages to follow?
Digital Marketing is the process of promoting and selling products...
Read More